Negotiations guarantee price improvement
Parcel Audit Appraisal & Negotiations Group has improved hundreds of FedEx and UPS small parcel Pricing Agreements saving clients millions of dollars annually. Experience substantiates that 99% of our clients save between 18% and 22% annually on shipping and other fees. We are so confident about our ability to produce savings for you; we work on a contingency basis. If we do not save you money, our time and efforts will cost you nothing.
We start by appraising your UPS or FedEx Contract to determine the potential savings available to you. As former executives from the carrier ranks, we possess a very unique set of skills and knowledge. We have worked with and are quite familiar with carrier pricing models, margins, discounts, incentives, and accessorial fees. As a result, we are able to negotiate from a position of great strength on behalf of clients.
We rely on the benchmarked information of hundreds of clients with similar spends and shipment characteristics to determine what rates are truly warranted. We will reengineer the current pricing and prepare a formalized bid and negotiations strategy to ensure the outcome you deserve. Our proprietary software and spend analytics ensure you receive a "best in class" carrier agreement.
We will teach you how the carriers evaluate and determine your rates and make sure you know exactly what is, in fact, negotiable. You work directly with the carriers only with an insider's knowledge and expertise behind the scenes, to ensure you are getting the rates and discounts others are already receiving.
Today, transportation charges are not based on what you deserve; they are instead based on what you can negotiate. We are only compensated on the actual cost savings. There is no upfront investments of capital or need for company resources. The entire burden of risk is 100% ours, not yours. We have designed, developed, monitored, implemented, negotiated, and re-negotiated thousands of contracts for both the carriers and shippers.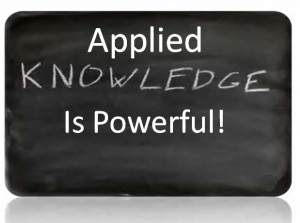 Process Map for Negotiations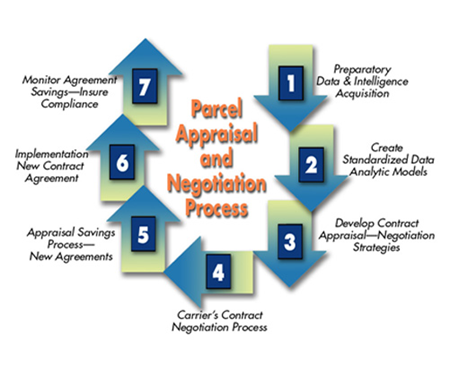 Free FedEx or UPS savings analysis
In today's world we are unfortunately too familiar with the need for contracts. Transportation contracts, like most agreements, are totally to complex, tricky to read, and almost impossible to comprehend. That along with rates, discounts, incentives and 50 plus accessorial fees make appraising your current spends and contracts a daunting task for shippers. Our core competency is negotiating a price agreement that's all we do about 365 days per year. We offer all potential customers a "Free Contract Appraisal" which will determine if you are paying too much. Please fill out the form and we will contact you to perform your free appraisal. Transportation rates and fees are not based on what you deserve; they are instead based purely on what you can negotiate. New customers are receiving better rates than current customers.
Process Map for Negotiations